New Members-Please Post Here
Started by
Bobcat
,
Aug 09 2011 07:14 AM
737 replies to this topic
Posted 18 August 2014 - 06:43 AM
Hey Mike,
Welcome to the Posse! You truly have fallen into "bad company"!!
Good Hunting,
Bob 
There is room for all of God's creatures, right next to the mashed potatoes.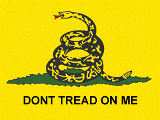 Prescription Assistance in USA:  http://www.lsrxcare....ex.cfm?id=71796
---
Posted 18 August 2014 - 11:11 AM
Mike, welcome to the addiction of varmint and pig hunting.

---
Posted 18 August 2014 - 04:29 PM
Thanks fellas

---
---
1 user(s) are reading this topic
0 members, 1 guests, 0 anonymous users